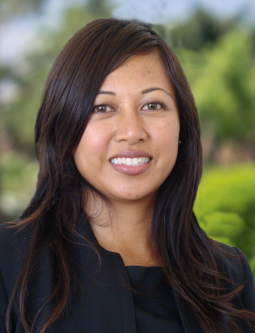 Darlene Hernandez, Esq.
Senior Attorney
About Darlene
Ms. Hernandez is an experienced litigation attorney who is fiercely dedicated to her clients, including conventional and private lenders and the financial services industry. She was responsible for creating litigation departments, training and mentoring attorneys and support staff, managing caseloads from inception to trial and providing in-house regulatory compliance and business solutions support to the firm and corporate clients. As a team player, she is resourceful with creative initiatives and can complete projects both independently and in collaboration with other counsel and support staff to protect and advance client interests.
She received her bachelor's degree in Classics at the University of California, San Diego in 1992, and in 1997 earned her J.D. from Thomas Jefferson School of Law in San Diego, California. She is licensed in California and New York. During law school, Ms. Hernandez was a founding member of the Pan Asian Law Students Association, and later became a board member and President of the Pan Asian Lawyers of San Diego and Filipino Lawyers of San Diego. Prior to joining L&F Brown, she was a partner at Fitzmaurice & Demergian in San Diego, and litigation counsel at Wright, Finlay & Zak, LLP, Barrett, Daffin Frappier Treder & Weiss, LLP, Shapiro, Van Ess, Sherman and Marth, LLP and Geraci LLP in Orange County, CA.
Education
Thomas Jefferson School of Law (1997)

Doctor of Law (J.D.)

University of California, San Diego (1992)

Classics
Get Your Questions Answered Now.