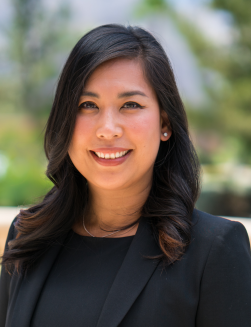 Joyce H. Ma, Esq.
Senior Attorney
About Joyce
Joyce H. Ma focuses her practice in the areas commercial and business litigation, real estate transactions and litigation, and general liability matters in State and Federal Court. Her extensive experience as an entrepreneur and business woman has helped Ms. Ma consistently attain exceptional results in the courtroom as well as in various dispute resolutions forums, while maintaining her sensitivity to each client's personal and enterprise concerns.
Ms. Ma's clients include major corporations including Fortune 500 Companies and multi-national corporations, as well as small businesses, sole proprietors, and government entities. She provides expert guidance on all aspects of operations and risk management in such areas as partnership disputes, contract disputes, intellectual property, construction, labor and employment, and securities.
During her graduate career at the University of Southern California Gould School of Law, Ms. Ma served as Copy Editor for the Southern California Review of Law and Social Justice and authored the article, "Proposition 8 and Education (19 S. Cal. Rev. L. & Social Justice 149). She has participated in the Post-Conviction Justice Project through the advance clinic program at University of Southern California where she represented inmates as a certified student. In addition to acting as counsel in parole hearings, Ms. Ma also appeared before the California Court of Appeals on a Habeas Corpus petition on behalf of her client, which was granted by the Appellate Court.
Representative Matters:
Successfully defended a large renown international corporation in a defamation/libel action involving advertisement of competing products in domestic market;
Negotiated a multi-million settlement in a furniture products liability case on behalf client;
Obtained favorable dispositive court ruling on behalf of property owner in catastrophic personal injury matter;
Obtained seven-figure settlement on behalf a government entity in breach of contract matter involving construction of a public facility
Education
University of Southern California Law School (2010)

Doctor of Law (J.D.)

University of California, Los Angeles (2004)

Bachelors of Arts (B.A.), Psychology; Policy Studies
Get Your Questions Answered Now.