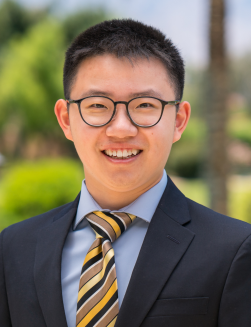 Jeremy Wang, Esq.
Attorney
About Jeremy
Jeremy Wang is an experienced litigation attorney, licensed to practice in California and based in Seattle, Washington. He has litigated a wide variety of cases over the past two years on behalf of both businesses and individuals from throughout the country. Jeremy has a deep passion for justice and fairness, and he is eager to provide professional representation for people in need of counsel. Jeremy has a proven track record of competent legal analysis and articulate legal communication, having earned straight As in courses involving legal research, writing, and advocacy.
Jeremy graduated from Oak Brook College of Law with honors. While in law school, he won multiple debate championships and earned perfect marks for his advocacy in mock trial and moot court. In his free time, he enjoys hiking throughout the Pacific Northwest. Jeremy also coaches students in research, analysis, and oral communication skills for competitive speech and debate. Students coached by Jeremy won three back-to-back parliamentary debate championships in the 2020-21 season, along with numerous other awards.
Education
Oak Brook College of Law and Government Policy (2019)

Doctor of Law (J.D.)
Get Your Questions Answered Now.