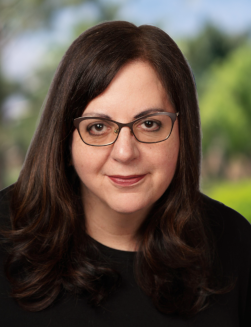 Linda Lacewell, Esq.
Managing Attorney
About Linda
Linda A. Lacewell is a seasoned litigator and experienced crisis manager, counselor, and strategic adviser with decades of experience in senior levels of government.
Ms. Lacewell previously served as the third Superintendent of New York's Department of Financial Services ("DFS"), which supervises and regulates nearly 1,800 insurance companies with combined assets of $5.5 trillion, and more than 1,400 banking and other financial institutions, including fintech and cryptocurrency companies, with combined assets of over $2.9 trillion. At DFS, Ms. Lacewell navigated industries through the COVID pandemic and brought nation-leading initiatives on climate change and diversity and inclusion of boards and executive suites. Ms. Lacewell also formerly served as Chief of Staff and Counselor to the former New York Governor.
Ms. Lacewell spent ten years as a federal prosecutor in the United States Attorney's Office for the Eastern District of New York in Brooklyn, and was a member of the U.S. Department of Justice Enron Task Force. Ms. Lacewell handled complex investigations in the New York Attorney General's Office, generating nationwide reform of the out-of-network health insurance system and public pension fund system. Ms. Lacewell spent several years in private practice in New York involving complex federal and state litigation and white-collar criminal defense.
Ms. Lacewell was named to New York's City & State 2020 Women's Power 100 (#24) and one of Coindesk's 12 Most Influential People in Cryptocurrency in 2020. She was awarded the Stimson Medal for exceptional service in the U.S. Attorney's Office and the Attorney General's Award, the highest award in the U.S. Department of Justice.
Ms. Lacewell is admitted to practice law in California and New York.
Education
University of Miami School of Law

Doctor of Law (J.D.)

New College, University of South Florida

Bachelor of Arts (B.A.), International Relations
Get Your Questions Answered Now.